W. Montague Cobb/NMA Health Institute - All

o

f Us

e

-

toolkit 2.5
The All of Us Research Program is a historic effort to gather data from one million or more people living in the United States to accelerate research and improve health. By taking into account individual differences in lifestyle, environment, and biology, researchers will uncover paths toward delivering precision medicine. Health care providers from diverse communities are critical to the success of this effort.

"The All of Us Research Program will change the way we do research. Participants will be partners in research, not subjects, and will have access to a wide variety of study results. What we're doing with the All of Us is intersecting with other fundamental changes in medicine and research to empower Americans to live healthier lives."
- Dr. Francis S. Collins, Director, NIH

All of Us is part of the Precision Medicine Initiative (PMI) , a novel long-term research
endeavor involving the NIH and multiple other research centers. The PMI aims to understand disease prevention and treatment in relation to individual differences in
lifestyle, environment, and biology. While some advances in precision medicine have been made, the practice is not currently in use for most diseases.

All of Us Core Values :
● Participation in the All of Us will be open to interested individuals
● The program will reflect the rich diversity of America
● Participants will be partners in the program
● Trust will be earned through robust engagement and full transparency
● Participants will have access to information and data about themselves
● Data from the program will be broadly accessible to empower research
● The program will adhere to the PMI Privacy and Trust Principles and the PMI
Data Security Policy Principles and Framework
● The program will be a catalyst for innovative research programs and policies

Noted All of Us partners include members of the Community and Provider Partner
Networkand the All of Us Consortium -- Direct Volunteers (DV) Network, a Biobank (at
Mayo Clinic ), a Health Care Provider Organizations (HPO) Network , Federally
Qualified Health Centers (FQHCs), VA Medical Centers and additional partners for
Communication and Engagement .

An All of Us Community and Provider Partner since 2017, our W. Montague Cobb/
NMA Health Institute (Cobb Institute) - Engagement Partner Team :
● Engages with physicians, specifically African American and minority physicians,
about the All of Us and its potential relevance to their patient population
● Informs All of Us about lessons learned about barriers and strategies for enrolling
minority and traditionally medically underserved populations.
● Serves as a trusted resource to minority physicians who are facilitating the
enrollment process with their patient populations.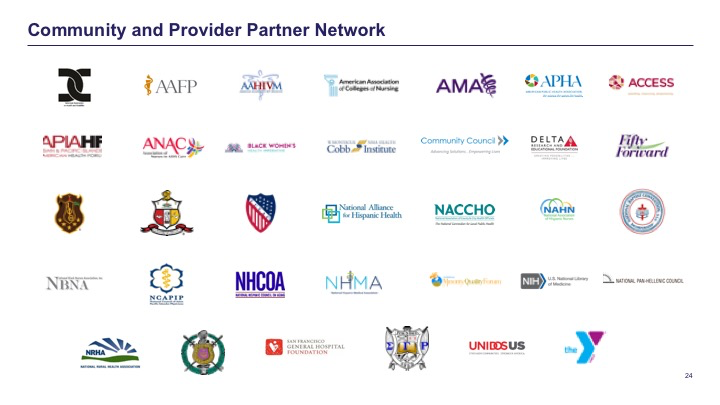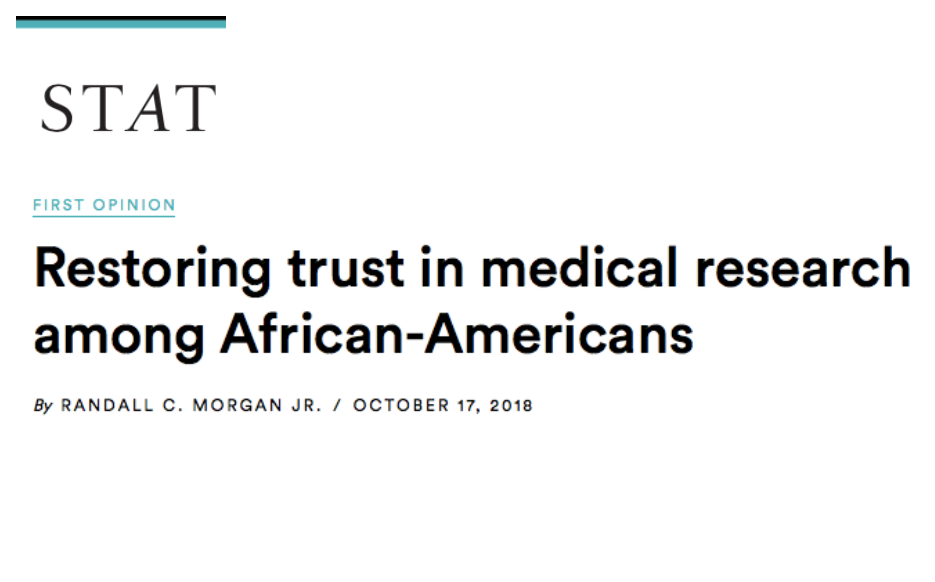 ---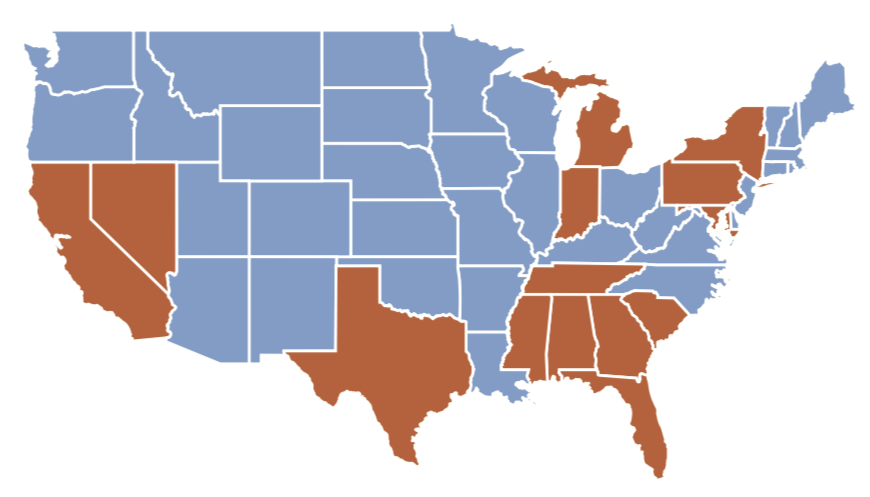 Click to Learn More about the Program Overview