PROMOTIONAL MULTIMEDIA
Facilitating Outreach and Engagement
● Multimedia highlighted here, conveniently brief and accessible, are available in
the e-Toolkit or online at the

All of Us

website.

Promotional Videos
These videos can be downloaded from the e-Toolkit. Additional videos
can be streamed from the All of Us Research Program YouTube channel.
Text alternatives are also available.
Tip : Loop the video multimedia on computers & TV's in waiting areas or lobbies.
---
Other Informational Materials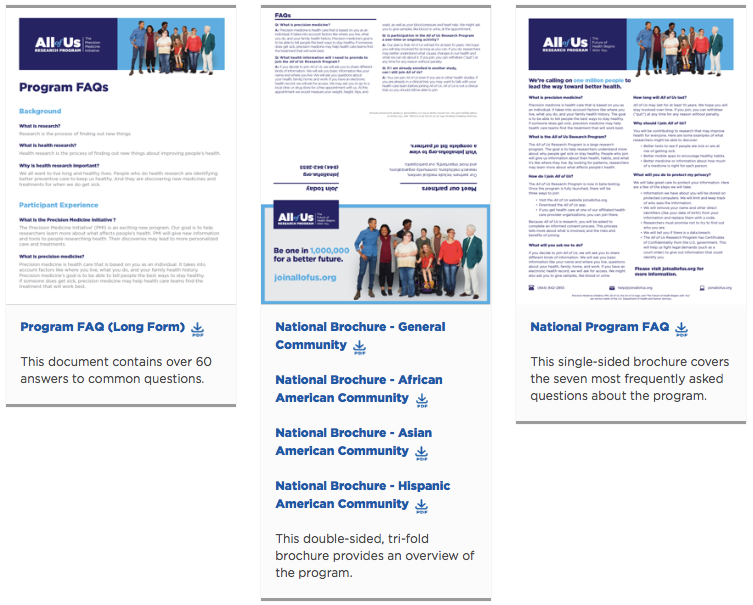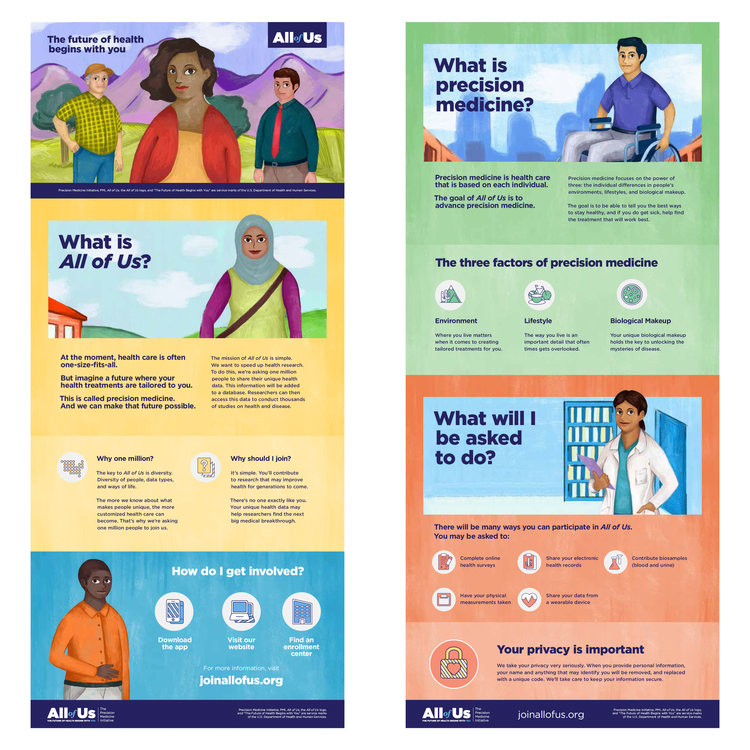 Modular infographic brochure

. The separate
panels in the tri-fold layout double as large-scale
poster assets.
---
Click to Learn More about the Multimedia Resources